SMD News
News and Articles from around the world that are of interest to the Maritime Community.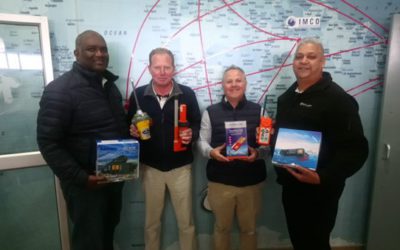 Quality Relationships require effort Operating in the maritime community will require one at some point to engage with the Naval authorities.  SMD like many maritime organisations has benefited from a long list of employees who were formally Navy sailors, trained by...
Careers
Position available – Marine Electronics Technician
Summary of Position : Marine Electronics Technician to carry out field and workshop service including repairs, installation and surveys of relevant equipment on board marine vessels, as assigned by the Service Coordinator/ Service Manager.
Summary of key responsibilities
Carry out necessary work requirements.
Compile on board report.
Carry-out manufacturer's specific functions related to the job.
Assist with technical support to service team and office.
Assist the service manager to ensure test equipment are operational and service kits are complete.
Promote on board and workshop health and safety.
Carry-out specific office administrative duties related to the job.
Ensure workshop prepared for service activation and client engagement.
Skills / Abilities
Be professional, and positive with an attitude that demonstrates responsibility.
Strong oral and written communication abilities in English.
Demonstrates and applies strong problem-solving skills in day to day operations.
Comprehend current and emerging technologies.
Have good 'people skills' for building relationships with colleagues and our clients.
Ability to maintain composure under pressure.
Decision making.
Computer savvy.
Minimum requirements and Job specification requirements:
Electronic knowledge and experience. Marine experience advantage.
Grade 12 Certification.
A relevant tertiary qualification at a recognised and SAQA accredited university/ institution will be advantageous.
Knowledge of relevant electronic equipment, policies, and procedures to effectively promote effective local, provincial or national operations.
Principles and the relative processes for providing excellent personal customer services, which includes needs assessments, ensuring the quality standards, and evaluating the satisfaction of your employer.
Understanding of broadcasting, transmission, switching, control and the operation of any sea based or land-based telecommunications systems.
Excellent problem-solving skills, even when under pressure
Time flexibility and self-reliance, along with the ability to work independently, safely and communicate effectively are must
Marine engineering experience and shipboard knowledge, good mechanical ability, mathematical and computer aptitude advantageous.
Organized and time management skills
Must be self-motivated, goal and customer oriented.
Ability to multitask and adapt to a changing environment
Apply for a career with SMD
If you are interested in a career with SMD, and can fulfill the advertised requirement, please send us your CV.